Building a Custom New Home: The Top 5 Mistakes to Avoid
Posted on October 5th, 2017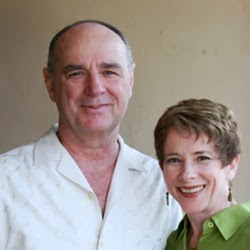 By Roger Perron, a leading Los Angeles Design-Builder and Contractor for over 30 years
It can be a wonderful feeling for a homeowner to finally arrive at the point when they are ready to build their brand-new custom dream home.  A one-of-a-kind vision that includes all the rooms, features, colors, styles and designs they adore.
Hundreds of choices and decisions will be made along the way, with some of these standing out as being critical to the final result.  With that in mind, here are five of the most common mistakes that can be made when building a new home and how a homeowner can avoid them:
Mistake #1: Working with a separate architect and contractor instead of a "Design-Build" contractor.
A design-build construction firm combines the design team (the designer-general contractor, architects and interior designers) with the construction team (electricians, carpenters, plumbers, tile setters, etc.), all within the same company. With the design-build method, the architect and general contractor are under the same management.  Because there are no clashes or blaming between the two sides, this can assure the smooth realization of the homeowner's original design vision.
From the homeowner's point of view, the "Design-Build" method is an ideal approach that can save thousands of dollars.  These savings come in the form of eliminating architect design change fees, eliminating fees for an architect to oversee the construction, and saving a lot of time in the construction process because the "Design-Builder" is providing the plans from the beginning and managing the process from start to finish.
Mistake #2: Deciding to take on the role of being your own General Contractor.
A general contractor with years or even decades of experience in supervising construction projects to completion is the best possible choice rather than the homeowner attempting to do the job of construction management themselves.  In an attempt to save money, the homeowner would inadvertently spend much more trying to be their own general contractor.  Even the smoothest, most well-organized home building project will have its share of mishaps and unforeseen changes, and a seasoned general contractor will be able to solve these quickly and smoothly.  If the general contractor is also a "Design-Build" contractor, there are even more benefits to be obtained.  Here are a few of the benefits of hiring a professional:
The design-builder will ensure an optimum design and final result, taking into consideration the budget, practicality and aesthetics.
Years of experience in successfully dealing with government agencies to obtain legal approval for the project and its execution.
Consulting with clients, suppliers, tradespeople and subcontractors as necessary to ensure the client's needs are met.
Correctly estimating the cost of materials and labor, as well as getting the correct materials ordered and delivered to the job site.
Scheduling the correct sequencing of the job and closely supervising it so each aspect of it is completed in a timely manner and the overall timeline is met.
Making sure the equipment and tools being used are high quality, free of defects and correct for the job being performed.
Supervising the construction as it moves forward to remove any obstacles that could only show up with a physical work in progress.

Mistake #3: Choosing lower quality construction materials, processes or workmanship.
Less expensive materials and labor, while they may be an appealing choice, will always cost more in the long run.  One example of this was the use of Chinese sheet rock rather than U.S. sourced material, which was scarce at the time. The foreign drywall was used in residential construction between 2001 and 2009.  It was contaminated with high levels of sulfur that resulted in corroded or blackened pipes and failure of many household appliances.
Cutting back on quality to save money will result in inferior items that will wear out far too soon, whether it's the carpeting, windows, cabinets, flooring or roofing materials.  Use only high-quality materials for a long-lasting investment that will save a lot of time and money in the end, and perhaps even in the beginning.
Mistake #4: Making changes in the construction phase, rather than during the design phase.
Once the engineer has authorized the construction and confirmed the plans as structurally sound, the construction should proceed full steam ahead.  Any changes requested after this point will be very costly.  Examples of this would be changing the layout of the home, adding a room, or changing the size of a room.  This would likely delay the overall timeline, may increase the total building costs, and may also increase the mortgage payment.
Mistake #5: Choosing a builder without checking their references or knowing their level of honesty.
It's important to get references of previous clients from the contractor.  Determine whether he did the work on time and within budget and what his general level of communication and professionalism was.  Ask to see photos of his past work. If a contractor has a lot of references with a great review, then it's a good chance he provides consistently excellent work.
In addition, not every home builder will have a strong purpose and interest to select the best quality materials and the highest skilled craftsmen for the work.  The best general contractor for the job will be a "Design-Build" contractor who is always accessible to his clients, communicates to keep them well-informed, and displays a high level of care, honesty and integrity.  It also pays to hire a contractor who has at least 20 years of experience or more in the line of work you're hiring him for.
In summary, a homeowner can save themselves considerable time, money and headaches by keeping these five tips in mind when building their brand-new custom home.
For additional information or to schedule a complimentary design consultation with Roger Perron Design and Construction, visit http://www.RogerPerron.com or call (323) 664-7001, Ext. 1.