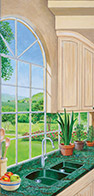 Design, Remodel, New Construction
(818) 241-8869   (626) 797-9969
(310) 471-4072   (323) 664-7001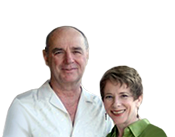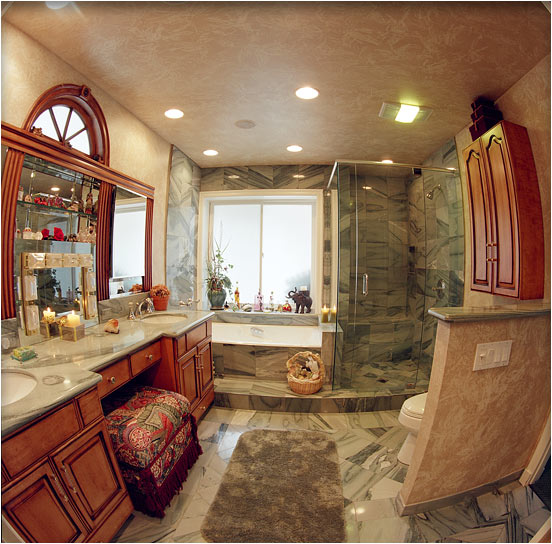 This Beverly Hills bathroom remodel was completely redesigned to provide a better floor plan for the master bathroom and walk-in closet (photograph was taken with a fish-eye lens). The maple cabinets are distressed and stained with antique finish. The special mirrors with circular window layout provide an interesting look. The marble tile and countertop blend with the decor.
Roger Perron, design-build contractor, designed the remodeling plan and details for this Beverly Hills home, and Marilyn Brown created the interior design.
A larger view of this photo can be seen on display at 3171 Los Feliz Blvd, Suite 306, Los Angeles, CA 90039. Call for an appointment at 323-664-7001.