Design Build Contractor Roger Perron Saves Architect Fees for Homeowners
Posted on April 25th, 2017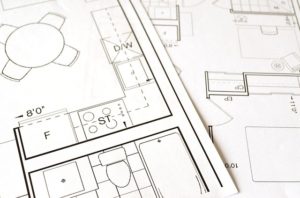 Design build contractor Roger Perron has been providing home remodeling and new home building services to the greater Los Angeles area for over 25 years.  Perron specializes in the economical "design-build" method, which is a coordinated, smooth-flowing process that provides complete architectural design services, interior design, and all construction work within one company.
A design-build firm consists of the design team (general contractor, architects and interior designers) with the construction team (electricians, carpenters, plumbers, tile setters, etc.), all within the same company.  From the homeowner's point of view, this is an ideal approach that can save them thousands of dollars in architect fees.  The architect and general contractor are under the same management and because there are no clashes between them, this assures the realization of the homeowner's original design vision.
A Design-Build firm such as Perron's saves a homeowner the expense of architectural design fees, change fees and construction supervision fees.  Per Wikipedia, "An architect is someone who plans, designs, and reviews the construction of buildings….  architect fee structures are typically based on a percentage of the construction value, with residential projects ranging from 12 to 20%."
As an example, a home remodeling project with a construction value of $100,000 would cost the homeowner between $12,000 and $20,000 for the architect's drawings and supervision.  Architects often have a graduated fee schedule and the more services they provide, the higher the percentage charged.  Some of their fee methods include hourly rates, a fixed fee, an amount per square foot or a percentage of construction costs.  Basic design and drawing services start at the lower end, with the highest percentages charged for an ongoing construction review during the building process.  Architect fees are generally higher for home remodeling projects versus designing a new home, due to the need to match the existing design, and sometimes in older houses, there are aspects that aren't up to code.
Some interesting statistics are presented in an article from "Brick Underground Magazine" in their report called 'Should you hire an architect or contractor first?'   The author says that "Hiring both the architect and contractor at the same time — typically accomplished in one fell swoop by hiring a design-build firm — can save significant renovation time and money.  Statistically, homeowners save 6 percent on their renovations by having architects and contractors work together (in a design-build company).  Their projects are delivered start-to-finish 33 percent faster (from the architectural plans through all of the construction) and are actually built 12 percent faster (the construction time itself)."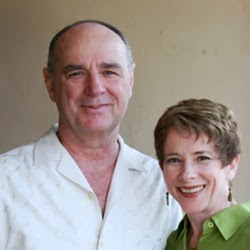 Roger Perron says: "It can save a homeowner thousands of dollars to have a design-build firm like ours manage their project from start to finish.  With one single point of responsibility for its success, there are fewer people and contracts to deal with and a considerable savings.  It's inevitable that changes will need to be made to an architect's original drawings.  Sometimes physical job conditions present themselves like having to use a different material for strength or availability issues, discovering termite or other damage in a home, or the client realizes they need to make an unexpected change only after seeing how something looks with their own two eyes.  These changes are typically included in what we do as a design-build company."
John and Sandra R. of Glendale, CA. did a kitchen remodel, as well as remodeling their breakfast room, bathroom and the exterior of their home.  They said: "We found Roger Perron's website and liked his portfolio of work, as well as his large amount of experience.  Before that, we were talking with an architect and we were also going to have to interview all the different tradespeople including the electrician, plumber, carpenter, painter and more."
"The great thing about Roger is that he's turn-key and handles it all, including the architectural design, which removes some big headaches from the owner's job.  Now we have all the newest appliances, in a classic, old-world setting – all blended perfectly together.  We thank Roger for taking our ideas and our likes and dislikes and making our new kitchen a reality."
There are many benefits to a homeowner in using the design-build model, including a considerable savings of money and time.  For additional information or to schedule a free in-home design consultation with Roger Perron Design and Construction, visit http://www.RogerPerron.com or call (323) 664-7001, Ext. 1.