Five Stars for Roger Perron Across the Internet: Top L.A. Home Designer and Contractor
Roger Perron Design and Construction, a leading design build general contractor firm serving the greater Los Angeles for the last few decades, continues to garner 5-star reviews and ratings all across the I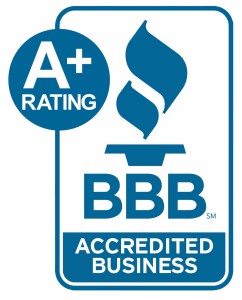 nternet.
A design-build firm is one that contains both the design team (architects and interior designers) and the construction team (general contractor, electricians, plumbers, carpenters, etc.) all working together as one team. Per the Design Build Institute of America, this approach gives homeowners the benefit of a 6% lower overall project cost and a 12% faster construction speed.
The Internet is uniquely powerful in that it's the only system where people worldwide can share and exchange information.  On a local level, a homeowner looking for a Los Angeles architect or contractor can easily see valid reviews from others that they can rely on.  These can be vital when it comes to professionals who will be working in one's own home.
Houzz is one of the Internet's foremost sites for home remodeling, design and construction, and Perron's section on Houzz features twenty-six 5-star reviews.  Houzz is a one-of-a-kind community that brings together homeowners and professionals in a photo-rich visual setting.  It gives homeowners the opportunity to search for professionals and view pictures of their completed projects, as well as any reviews, awards and ratings they have gotten.  On Houzz, Perron has received two "Best of Houzz" awards for the highest level of client satisfaction.
With an A+ rating from the Better Business Bureau, Perron enjoys the BBB's top level of confidence that his business operates in a trustworthy and complaint-free manner.  In order to issue their ratings, the BBB takes into account 13 factors such as how long the business has been operating, any complaints, whether the business has all the appropriate licenses, and if there have been any government actions against the business.
Another Internet resource that gives Perron their highest rating is BuildZoom. com.  They are an online marketplace for general contractors that uses a database of contractor licenses and building permits to help homeowners make informed hiring choices. Perron has a BuildZoom score of 130, which ranks him in the top 1% of the 336,931 contractors in California.  In order to assign their ratings, BuildZoom has collected 100 million building permits, over a million customer reviews, and 3.5 million state license records.
On Perron's own website, there are hundreds of photos of completed projects, including home remodels and new homes built from the ground up.  There are over 60 glowing customer reviews.  There's also a detailed report available called "How to Select a Quality Architect and Contractor," (at the Design/Build menu tab) which describes how to verify a contractor's license, which things should be included in a construction contract and which types of insurances a contractor should carry.  A form can be filled out and sent to Perron's office to request a complimentary home design consultation.
With all the top reviews and ratings Roger Perron has received, he comes highly recommended as a great choice for home design, home remodeling and new home building projects.  For more information or to schedule a free home design consultation, call (323) 664-7001, Ext. 1 or visit http://www.RogerPerron.com.