From Roger Perron: Tips to Open Kitchen to a Dining Room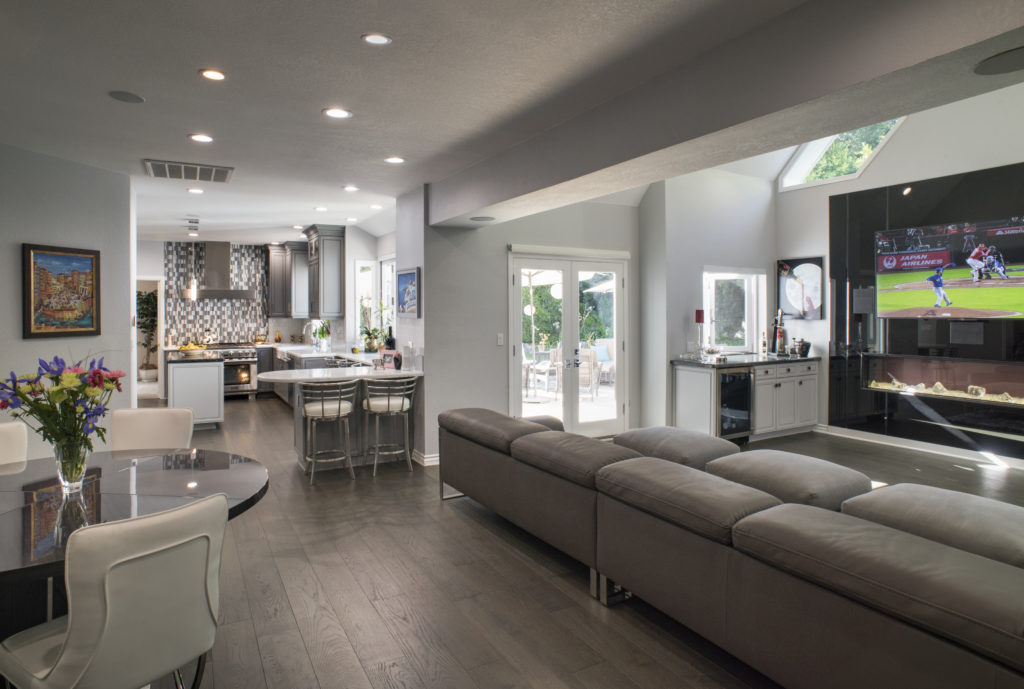 From Roger Perron: Tips to Open Kitchen to a Dining Room
Greetings,
We recently did a phone survey with homeowners to find out their needs and wants. We discovered that many of them wish to have more space and an open look and feel in their home.
In order to achieve this expanded view, several of our clients have hired us for design and construction services to create an "open kitchen" for them.
This is done by opening up the walls surrounding the kitchen and combining it with the dining room, and in some cases, with a family room as well.
This creates the look of more space without the higher cost of increasing the square footage. It keeps families within sight of each other and provides a great entertainment setting for guests.
Here are some design tips to keep in mind:
Make it functional
The new "open kitchen" design needs to be a functional, well-planned-out combination with areas for cooking, eating and socializing, and a logical flow from one space to the next.
Keep the rooms harmonious
To create a sense of harmony, it helps to extend the existing wood floor of the dining room into the kitchen and duplicate the baseboards and crown moldings. Color schemes should be complementary.
Make the spaces distinct
Define the separate spaces. This can be done with a change in ceiling height or through the use of columns, half columns on the walls, a large arch between the spaces or including a rug in the dining area. A ceiling fan or chandelier can also be used in one of the areas to make it distinct.
Keep it light and airy
Take advantage of the benefits of natural light to give the space an airy feeling. Add windows and french doors with lots of glass, or even a corner window for more light and wider views of the yard or landscape.
Homeowners appreciate Roger Perron's sense of design and functionality. Dr. Paula B. wrote this to him after he finished her remodeling project:
"You have an excellent sense of design and space planning, and an ability to share your ideas and expertise while understanding your client's taste and working within budget. I have, and will continue to recommend you to my friends."
Happy Home-ownering!
Roger Perron Design and Construction
www.RogerPerron.com
323-664-7001, Ext. 1