New Reviews for Roger Perron, Design-Build Contractor in L.A.
Posted on November 11th, 2015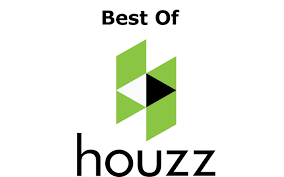 Roger Perron Design and Construction has been providing architectural design and construction services to the greater Los Angeles area for the past 30 years.  His company specializes in what is known as "Design Build".  A design-build contractor usually has an architect on staff and does everything from the first drawings through to the final plans, and then completes all of the construction.  This turn-key type of approach is being applauded by homeowners due to the ease of managing a single contract and having one point of responsibility for the success of their entire project from start to finish.
Susan Hines of the Design-Build Institute of America says: "Numerous time benefits and costs savings for the owner flow from a collaborative relationship within a Design-Build team. Fewer unforeseen problems arise when architect and builder (Design-Build) are on the same team from the beginning. If an electrical outlet is specified in the wrong place or a potential cost override is detected, team members work together early on to provide solutions. When problems are resolved more quickly, projects stay on schedule — saving time and saving money for everyone."
Testimonials for Roger Perron are coming in from all corners of the greater Los Angeles area.  Larry and Rita H. of Redondo Beach, California had Roger Perron combine two full condominiums into one.  Larry says: "Rita and I are very happy with the excellent results accomplished by you and your team.  From the initial design work, through the completion of the remodeling, you were consistently on top of every aspect of our project.  From the craftsmanship on the wood floors, to the cabinets, the tile, the painting, and the ceilings – everything is just wonderful.  Thank you so much for your professionalism and attention to detail."
Dr. Paula B. in Brentwood, CA. had a fire in her laundry room that ended up destroying the kitchen and den and creating smoke damage throughout the entire house.  She said: "Roger assisted us in negotiating with our insurance company, he presented us with well-designed and thought-out plans for our kitchen remodel, and also provided an overall plan for rehabilitating our home.  Roger was a pleasure to work with.  He was always on time, supervised his subcontractors with great care, and had superb workmen.  Everything turned out beautifully.  I'd never let any other contractor work on my house."
John and Sandra R. of Glendale, CA. did a kitchen remodel, as well as remodeling their breakfast room, bathroom, and the exterior of their home.  They said: "We found Roger Perron's website and liked his portfolio of work, as well as his large amount of experience.  The architect we were talking with was much further away than Roger and we were also going to have to interview all the different tradespeople including the electrician, plumber, carpenter, painter and more."
"The great thing about Roger is that he's turn-key and handles it all, including the architectural design, which removes some big headaches from the owner's job.  Now we have all the newest appliances, in a classic, old-world setting – all blended perfectly together.  We thank Roger for taking our ideas and our likes and dislikes and making our new kitchen a reality."
For additional information or to schedule a free home design consultation with Roger Perron or his architect, visit http://www.RogerPerron.com or call (323) 664-7001.