Roger Perron, Los Feliz Design and Remodel Contractor, Completes Two Projects

Roger Perron, a design and remodel contractor and owner of a design build firm located in the L.A. area of Los Feliz, has completed two projects in his local area.
A design build firm is one that contains both the design team (the architects and interior designers) and the construction team (the general contractor, electricians, plumbers, carpenters, etc.) all working together as one team.
Perron says: "The design build model is one of constant coordination between the design team and construction team and it allows the homeowner to manage just a single contract. Per the Design Build Institute of America, this approach gives homeowners the benefit of a 6% lower overall project cost and a 12% faster construction speed."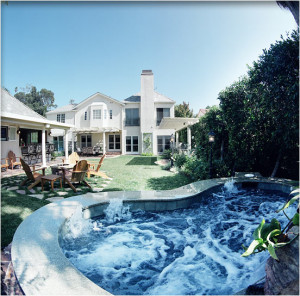 The first local project completed by Perron was the full design and remodel of a Los Feliz home including a kitchen remodel, backyard spa, rear guest house, backyard patio and outdoor kitchen.
Bob and Cindy D. said: "Regarding our home remodeling in Los Feliz, I would like to say it was a pleasure working with Roger Perron Design and Construction. His quality of work is second to none and his knowledge of the business and his vision far surpassed our expectations. Starting with our kitchen remodel and working our way into the back guest house and yard, to our new closet in the master bedroom, and ending with our new Pub Room, it has been a great experience. I highly recommend to anyone interested in remodeling their home to call Roger."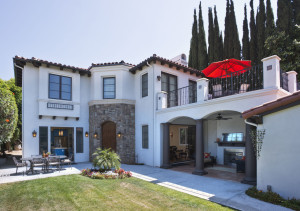 Perron also built a brand new two-story home for Los Feliz resident Doug S. The architectural design is a unique blend of Mediterranean style arched doors and a clay tile roof, combined with a modern kitchen design, multi-level ceilings, and indoor and outdoor fireplaces.
Doug S. said: "Going into the construction of my new home, I heard many horror stories about working with contractors. Peoples' advice to me was "Be sure you get a good contractor." I did just that. Roger and his team were simply awesome. Roger's sub-contractors were great. Their work was timely and of good quality. I absolutely love my new home and have Roger and his team to thank for building it."
For additional information on the design build method or to schedule a free home design consultation with Roger Perron or his architect visit http://www.RogerPerron.com or call (323) 664-7001.