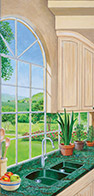 Design, Remodel, New Construction
(818) 241-8869   (626) 797-9969
(310) 471-4072   (323) 664-7001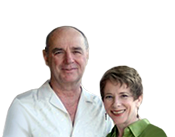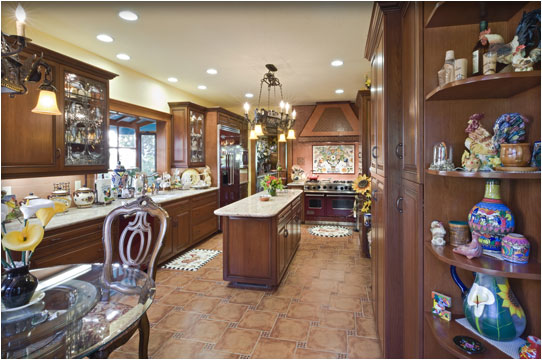 This kitchen remodel provides a great floor plan for easy preparation of food with everything within easy reach in an aesthetic environment. The tile flooring makes for easy cleaning and adds character to the owner's theme. The wood bay window allows for more natural light and becomes a center point for the kitchen sink area from which to view the yard.
Design for this major remodel and additions with luxury floor plan in Alhambra was created by Roger Perron, design-build general contractor, with contributing architect for working drawings Curt Sturgill.
A larger view of this photo can be seen on display at 3171 Los Feliz Blvd., Suite 306, Los Angeles, CA 90039. Call for an appointment at 323-664-7001.