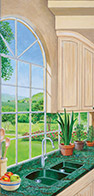 Design, Remodel, New Construction
(818) 241-8869   (626) 797-9969
(310) 471-4072   (323) 664-7001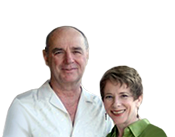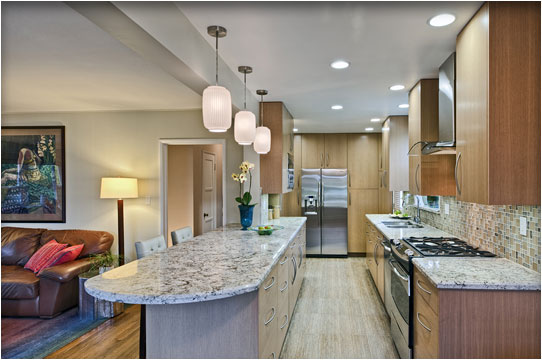 In this view of the remodeled kitchen you can see that it is a galley-style kitchen, providing ample storage and counter space. The refrigerator is flanked by pantry cabinets. The open access to the family room makes for a spacious feeling in what would otherwise be a small kitchen. The backsplash is lined with glass mosaic tiles to complement the granite and other design elements.
Design for this kitchen remodel and new open floor plan in Redondo Beach was created by Roger Perron, design-build general contractor.
A larger view of this photo can be seen on display at 3171 Los Feliz Blvd., Suite 306, Los Angeles, CA 90039. Call for an appointment at 323-664-7001.